The Diagnostic Test of High School Math
The DT-HSM is a 60-question multiple-choice test which can be administered in 90 minutes. It measures students' abilities in 20 different competencies required for success in high school math. The DT-HSM can be used in several ways:
to diagnose class and individual strengths and weaknesses at the beginning of the school year.
as a diagnostic tool for many statewide 10th grade math tests (such as the MCAS, TAKS, and FCAT).
to suggest areas for study over the summer months.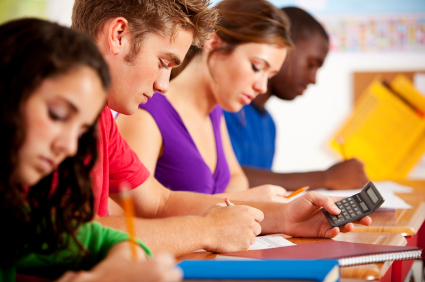 Each student receives a score for each of the 20 diagnostic areas, and class means are provided. This diagnostic information will let the school, teacher, student, and the parents focus on specific areas where the student needs help. The test helps uncover hidden math skill deficits which can be so devastating to efforts to learn current and future course material. The DT-HSM provides a systematic way to help teachers notice student weaknesses earlier in the school year.
The DT-HSM is also very useful at an administrative level. The DT-HSM can help identify math skill deficits at a school-wide level. When results are compared from year-to-year, the DT-HSM is a useful tool in determining the effects of curriculum changes.
All APR products come with a 14 Day Money Back Guarantee.